It is vacation season. When you pack up your spouse, kids and pups and head out to create some family memories. Chances are as you plan this adventure you have consulted a road map.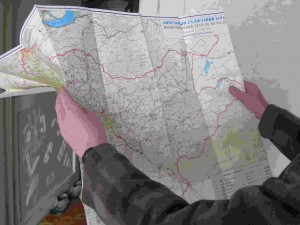 Maybe it was an electronic version or the old-fashioned fan-fold type. Either way, you plotted a course because you want to be sure you reach your destination.
It very likely you will consult a map again before your arrival, if only to make sure you are heading in the right direction. These days most people are consulting their GPS system, or just trusting the turn-by-turn directions. However, we have all heard horror stories of the GPS gone wrong scenarios. By trusting the device, a turn is made into a building or water or some other non-navigable entity.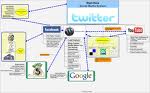 Your social media campaign should be no different. Create a map of where you want to go and how you plan to get there. Know the message you want to transmit. Know the audience you want to reach. What are your markers along the way? Is it hits to your website? Or increased traffic in your store front? Keep track of your markers so you can know what is working or maybe more importantly, what is not.
Whether you are doing this the old-fashioned way (i.e. doing it yourself) or in a more high tech fashion, (i.e. you hired a consultant), this is your business. Every word said, every message portrayed reflects on your and your business. Blindly following can lead to some places you may not want to be or some tight squeezes that were completely avoidable. Know your message and watch for your markers to know you are on the right path.
Oh, and don't forget to wear sunscreen on that vacation!