We all need pay-offs. No matter what we do, there is some pay-off, some benefit to what we are doing.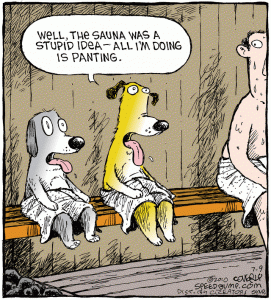 For me the pay off going to the gym has always been the steam room. Unfortunately, the gym I now belong to does not offer this benefit. Therefore, it is hard to e to make myself go because the immediate pay-off isn't available to me.
I know the long-term benefits. Nevertheless, that just isn't always enough of a motivator. If anyone has suggestions, I'd love to hear them!
On a separate note, my eating is much improved. I am eating healthy choices and decreasing my carbonated soft drinks. I think my goal for next week will be to stop cold-turkey! I know your question, why not now? Because if they are in the house….I WILL drink them. Next week they will be gone and I cannot drink what I do not have (forced will-power).