I spent some time with my friend Dorrie this past weekend.  We enjoyed some fresh shrimp and a blazing fire pit on a chilly fall evening. Dorrie is one of those people I just enjoy spending time with; she's intelligent, funny, and the kind of friend who will and does go out of her way to help. Dorrie is a little over weight and she constantly makes reference to the fact that she never walks anywhere, she waddles. She constantly makes reference to her 'fat butt' or calls herself rotund.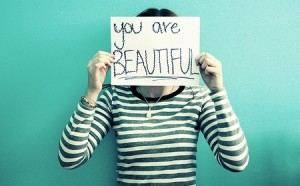 For years, I have considered that Dorrie has been hurt by other people's comments about her size and she was taking the strike first approach. She would say it before anyone could even think it. However, this weekend I realized that it has become so ingrained in Dorrie's vernacular that it does not matter to whom she is speaking. Close friends or strangers we all are treated to Dorrie's size comments.
Like many of us, Dorrie has spent so much time putting her self down that is it now an automatic response. I suspect that if I were to ask Dorrie for a self description her size would be top of the list, or be doggone close. You see the negative self speak has become so strong that she can no longer differentiate.
What negative things are you saying about you? What have you said so many times that you no longer notice what you're saying?
Today I challenge you to make a list of those negative things you tell yourself. Write them out. Spend the entire day listening to what you are saying…and make the list.  Tonight when the sky turns to dusk take your paper and burn it. Once the ashes have become black, bury them. Let go of your entire negative repertoire of sayings. Then take out a fresh sheet of paper and begin a list of all your positive qualities. Keep this sheet with you, in your purse, your pocket, wallet or anywhere you can reference it often.
Change the words you are feeding your brain and see how you change your life.