If you know anything at about me, you probably know I love dogs. I have loved dogs since my very first encounter with them. There are so many things I love about them – not the least of which is their innate ability to live with abandon! A dog will throw everything they have into chasing a ball, or their own tail. They are eager to please and quick to forgive.
This week one of mine was sick. Long story short, he had eaten something he shouldn't (a sock). However as soon as he eliminated the source of his sickness, he immediately began to live life to its fullest. It was as if he had no recollection of the days he spent lethargic and ill.
Too often we spend our time thinking and letting our brain churn on things that are past. We rethink and rehash what we did or perhaps what someone did or said that affected us. When the reality is we are wasting time and energy.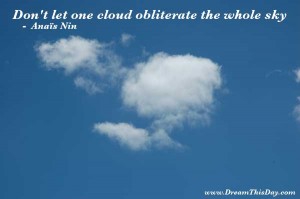 Try living your life with abandon! Let the past be in the past and focus on the future.