I am not very good at asking for help. I like to believe I can 'make it on my own'. So, as you might imagine I really HATE begging!  However, we are nearing our deadline to qualify for this grant and I REALLY REALLY need your help (yep, you <pointing finger>). So, imagine me down on my knees begging!
Here is a blog post I wrote and poster over at Glynne's Soaps today. It makes voting easy with step by step pictures. Now I just need you to take action. If you've already voted, please ask a friend to vote also 🙂
Help us Qualify for a $250,000 Grant
Last week I received the most incredible call. Our friend Jan Tabor (no relation) called to ask a favor. Jan and her husband Louis own the local Firehouse Subs restaurants (one very near our house). I love their roast beef sub and well, we share a last name and therefore, we've gotten to know then. Jan knows I do a lot with Social Media and she called to ask a favor.
They had entered a contest by Chase and LivingSocial to fuel entrepreneurs and small businesses. There is three million dollars in grant money available to twelve businesses. Each of the twelve businesses chosen will receive a $250,000. To qualify for the grant, each business MUST get 250 people to vote for their business. Jan wanted to know if I would help them reach 250 votes.
Of course, I was happy to chat up my favorite sandwich and some extremely nice people! Then Jan said, you may want to apply for your business. Jenn and I talked about it, and even though the deadline was less than 10 days away, we decided to go for it and see if we could get 250 people to vote for us in nine days.
So here we are on day seven and we have gotten 174 votes!
That's only 76 votes away from our goal. I'm not sure we really have a chance of winning the whole thing, but as my dad used to say, "someone is going to win, may as well be me.' (As an aside my dad entered every Readers Digest and Publishers Clearinghouse giveaway, and never won a thing).
We would really appreciate your vote! (and one for our friends at Firehouse, too – if you don't mind). Here's how: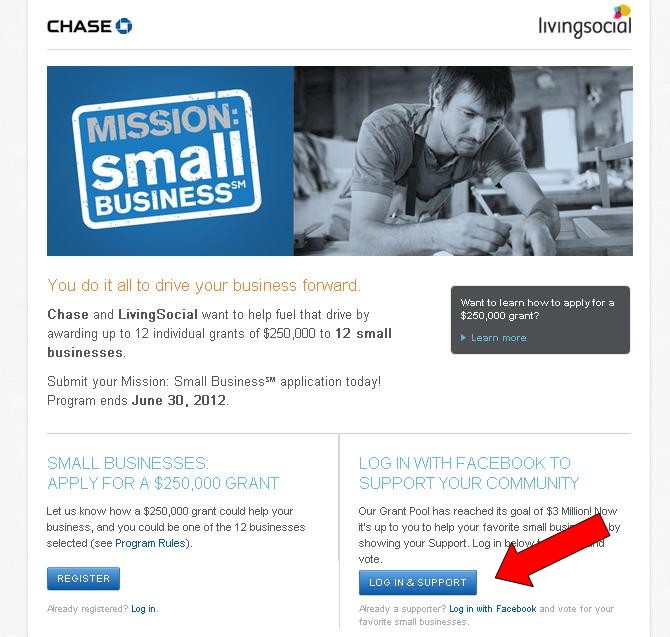 2 – Sign in with Facebook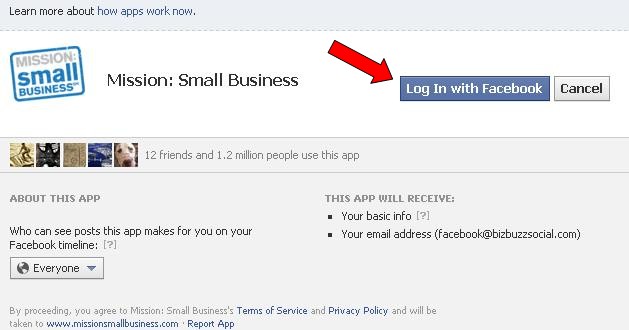 3 – Search for Glynne's Soaps
4 – Vote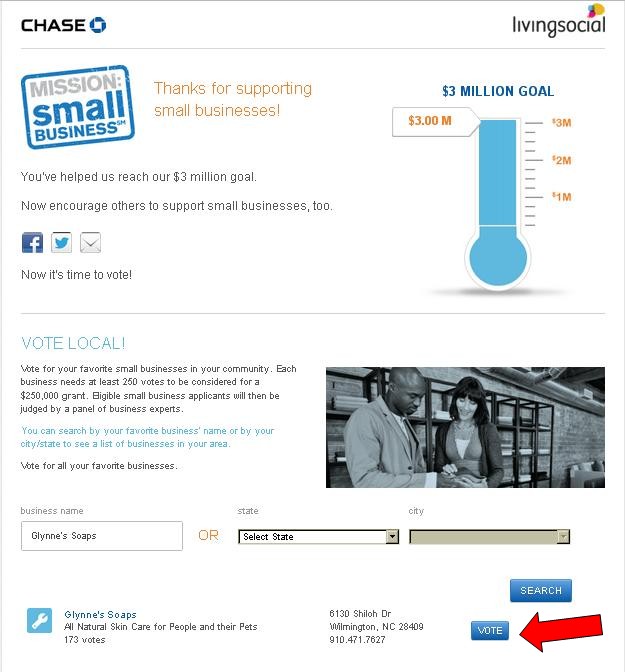 Repeat steps 3 and 4 for "Firehouse Subs".
Thank you!