A couple of months ago I got a new phone (it's a long story about why I needed a new phone but suffice it to say, mine was dead and I was desperate) – A Samsung Galaxy S® II from US Cellular. I'll freely admit it was my second choice. I really really wanted the Samsung Galaxy S® III – White 32GB but I just could not justify the almost $300 price tag (although I really tried).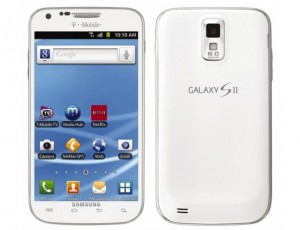 At the time US Cellular was running what I believed to be a good deal on the Samsung Galaxy S II (they currently have a $49 deal for new customers) and although it was more than I would like to pay for a phone – let's face it the days of free phones are gone the days of free phone we're happy to carry are gone!
Specs for the Galaxy S II:
Android™ 2.3 (Gingerbread)
4.52″ Super AMOLED Plus™ Screen
1.2 GHz Dual Core Processor
8 MP Camera with LED Flash
Wi-Fi Capable
3G Capable
2 MP Front-facing Camera
Full HTML Browser with Adobe Flash support
16GB of Internal Memory
Access to thousands of apps through Google Play
3G CDMA 800/1900MHz EvDo Rev A
1.2 GHz Dual Core Processor
Talk Time: up to 8 hours*
Standby Time: up to 12.5 days*
Battery: 1800mAh Lithium-ion
Dimensions: 5.11″ x 2.74″ x 0.38″
Weight: approximately 4.55 ounces
First let me say, I am uber-happy with the Samsung Galaxy S® II!
The 16g of memory lets me run apps my previous phone wouldn't allow. The battery life is acceptable (I'm sure I could make it better by killing background apps). The 8 megapixel camera takes great pictures. I initially had some concern about the phones size (it is significantly bigger than my previous phone) but now can't imagine using that ity-bitty screen.
My only issue with the phone is the email program installed.
In my work I am emailed a high volume of photographs every day. All previous phones have downloaded headers but not full messages unless I request it. This email program downloads full messages and attachments automatically. I was unable to find a way to make the program only download headers. (within 15 days I used all 5 gigabytes of my data plan. With normal usage I barely go over 2 gigabytes every other month, on average).
However I have successfully found two work arounds for this issue.
For my personal mail I downloaded a program called K-9 Mail. K-9 Mail is an open-source e-mail client with search, IMAP push email, multi-folder sync, flagging, filing, signatures, bcc-self, PGP, mail on SD & more. The program is 100% free and has worked wonderfully for my email.
One of my business email accounts receives copious amounts of spam. (There's another blog post there) and for that account I have decided to run it through Google's gmail. They have a powerful spam filter and the added bonus is that because it is an account I share with my business partner we can each 'see' what the other is doing….saves a whole lot of 'did you' questions.
Again let me say, I am uber-happy with the Samsung Galaxy S® II phone and highly recommend it!