"If I could be a superhero
I would be… Awesome Man
I'd fly around the world fighting crime
According to my awesome plan
And if I saw criminals trying to lie
Hurting other people and making them cry
I'd haul them off to jail in my awesome van
'Cause I would be Awesome Man"
— Stephen Lynch, "Superhero"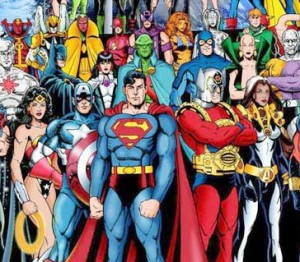 I read a blog post a few days ago entitled 'you are your own superhero'. In the post Chris Brogan talks about how you do not have to wait for someone else to save you. You can and should save yourself.
I have been thinking about that post since I first read it. It really spoke to me and the fact that I am in control of my destiny; just as you are in charge of yours. As I was contemplating my superhero status (probably reveling is a better word) my household erupted into a dog fight, literally.
With my new found superhero status, I swooped in to save the day! Dunt da tad-a dah! Except the dogs were unimpressed with my superhero status. After three days of mayhem, I realized that my superhero status does not mean I am a super human! I needed professional help!
Sometimes in life, we get so caught up in the 'I can do it' mentality, that we forget we are not super humans. I can not do all, be all, know all. Sometimes I need help!
Part of being your own superhero, is knowing when you need to push harder and do it yourself and when you need to let go and bring in assistance.