I have been in need of a day of camera therapy for a while and although I did not get a day with my camera, I did take some time on Wednesday and visited the Farmers Market in Raleigh.
Being ever resourceful, I used my Android powered HTC Desire phone to snap a few shots.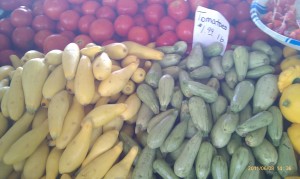 It was fun to see rows and rows of fresh vegetables and fruits all grown in North Carolina.
The selection of flower were also beautiful!